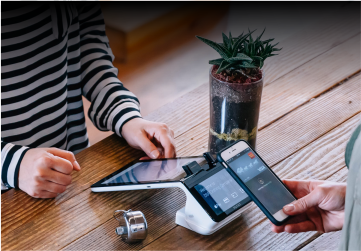 Top High-Risk Merchant Account Providers in New York
Although there are several high-risk merchant account providers in New York, it is important that merchants should choose a company with vast experience in a high risk. Whatever solution the merchant chooses, it is imperative that they find a solution that meets all their needs, in addition to being a high-risk credit card processor. In this blog, we prepared a list of the best high-risk merchant account providers and top high-risk credit card processors. Our mission is to help more small business owners find a credit card processing solution that fits their business needs.
eMerchantBroker: Best All-Around High-Risk Merchant Account Provider
eMerchantBroker was among the best high-risk merchant account providers we came across because of their transparency and features offered. They can get quite pricey, so if you are looking for a quick and easy way to set up payment processing for a start-up, it may be better to look at other options, like Instabill. However, if you're interested in a rich set of advantages for your business or to process a more volume of credit card transactions, eMerchantBroker is the best option.
The Main things that will give us benefit in e MerchantBroker are
Charge Back Shield
Fixed Pricing good for high volume businesses
Monthly fees
Instabill.com: Transparent & Easy to Work With
Instabill was one of the best leading high-risk merchant account providers we came across in our survey. Their customer support agents were very clear and forthcoming with information. Instabill is financially more expensive. That is importantly more than what non-high-risk merchants charge, and even a little bit higher than other companies on this list. However, this is unavoidable in high-risk industries. The reason we were pleased with Instabill's offer was due to how easy it was to get pricing information in the first place – something that can't be said for a lot of their competitors.
3 Main Points to be Noted with Instabill
Transparent pricing when contacted
Good educational resources for business owners
Provides individualized pricing for each business
The High-Risk Solution: Customized solution for High-Risk Merchants
The High-Risk Solution specializes in high-risk merchant accounts for businesses trading in the sectors that come under the high-risk category. We have established long-term, trustworthy relationships with several merchant banks. After completing your requirements, we work to fulfill your needs. With our best solution we are considered as the best high-risk merchant account providers.
We provide several secure payment solutions that will shield your business from risks such as chargebacks and credit card fraud. This includes our secure payment gateway which shields both you and your merchant bank from the potential losses. The losses associated with chargebacks and credit card fraud.
Main Features that make you as Best High-Risk Merchant Account Provider
1. Customized Solution
Every business has different needs some of which are very unique. Some need faster approval process and more communication. Credit card processing for high-risk businesses is also often very expensive. A single solution does not fit for all types of businesses when it comes to payment processing solution. The Best High-Risk Merchant services have a solution that must be easy to use.
2. Great Customer Service
Excellent customer service cannot be underestimated. Provide exceptional and easily accessible customer service is that you're able to speak with a real person. Chat via phone, email, or live chat to get your problem solved or your own query answered in a timely way.
3. Room for Growth
Any high-risk merchant agency knows that your company is consistently growing. Also, it is important to notice your needs when the business is expanding. When a high-risk merchant account service allows for the increase of your business, that must ensure the attention and services that we need.
4. Added Features
Some extra features for payment processing with a credit card may be processing gift cards, fraud protection. There are many different add-ons features available and a good high-risk merchant account service company. The solution will be able to offer every method of payment processing you need and more.
5. Excellent Security
When choosing a high-risk merchant account provider, choosing one that is secure is quite difficult.There's nothing more serious than the safety of your funds and your business's financial health. The best high-risk merchant account providers will have strong security. Also, aproven track record of keeping business and customer information safe and secure. Be sure to discuss your options for what it means to mitigate credit card fraud. The high-risk merchant account service list is out there for you. You just need to do your research to find the one that is the exact fit for your business. The one that is worth considering, will have these five attributes.